Family Room Curtains and more Easter 2011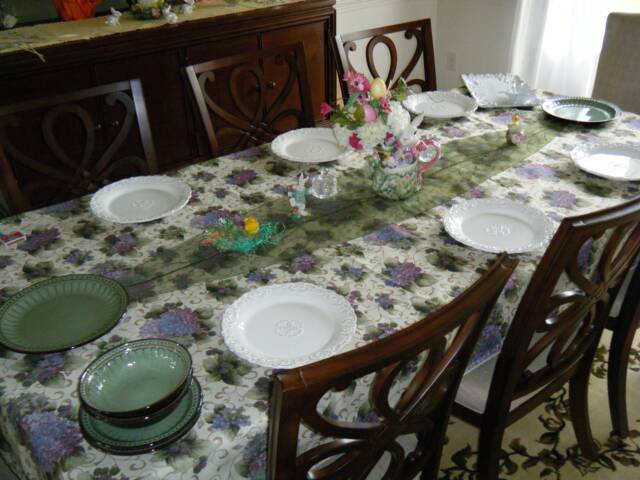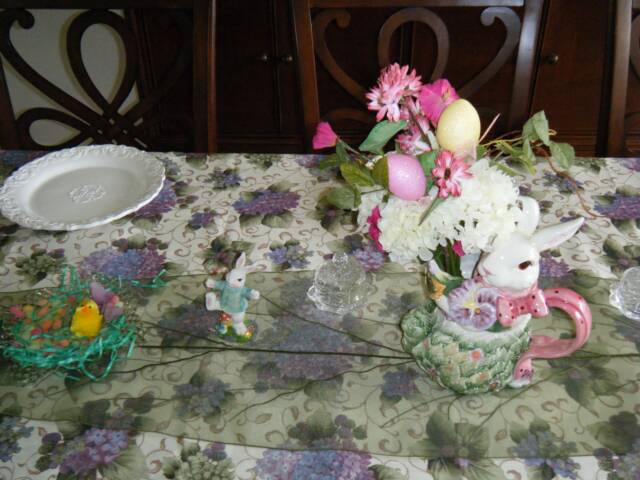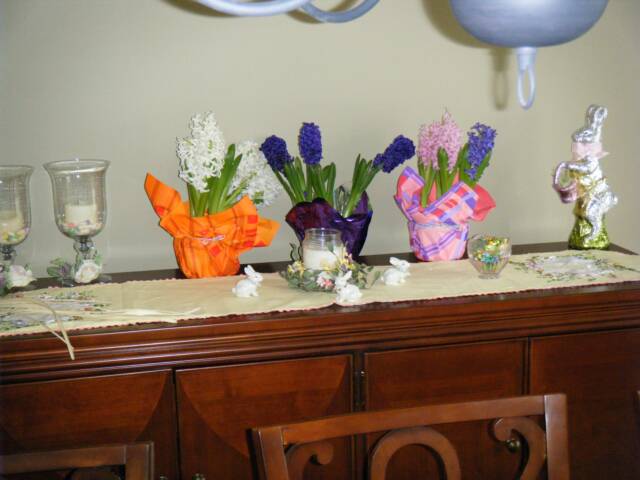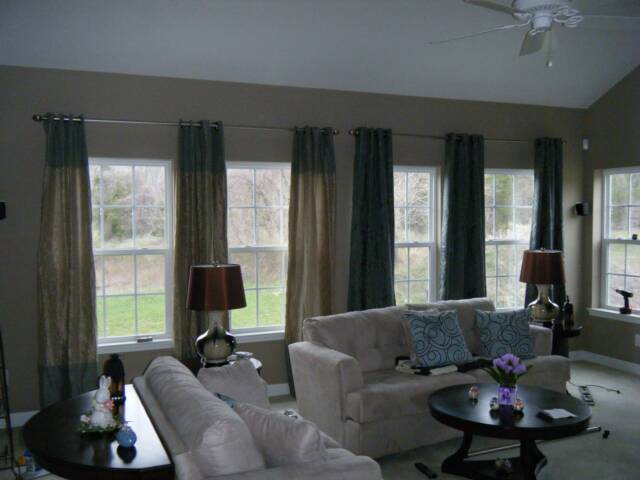 We put up two styles to choose from, both from J.C. Penney...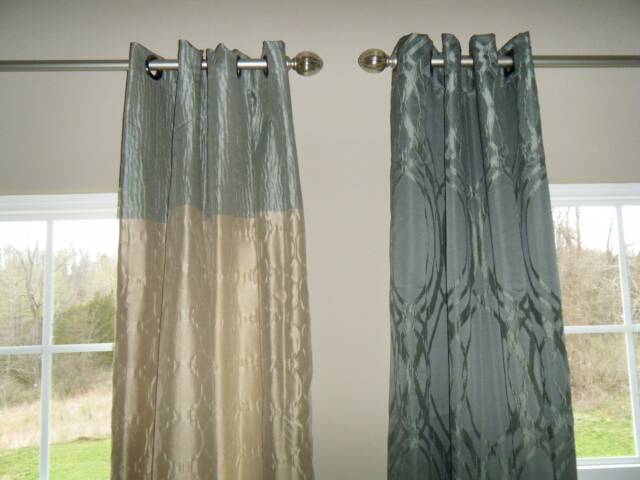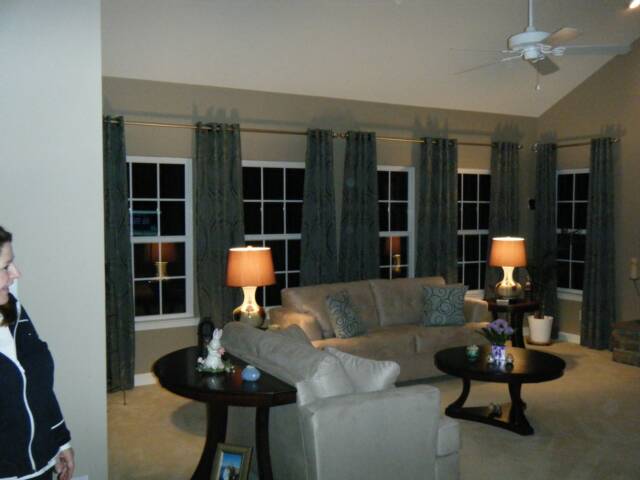 We picked the ones on the right. My old camera doesn't do them justice...

They change the whole look of the room :)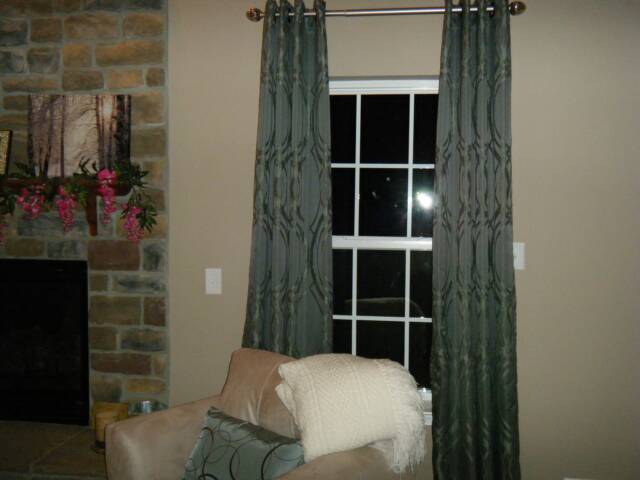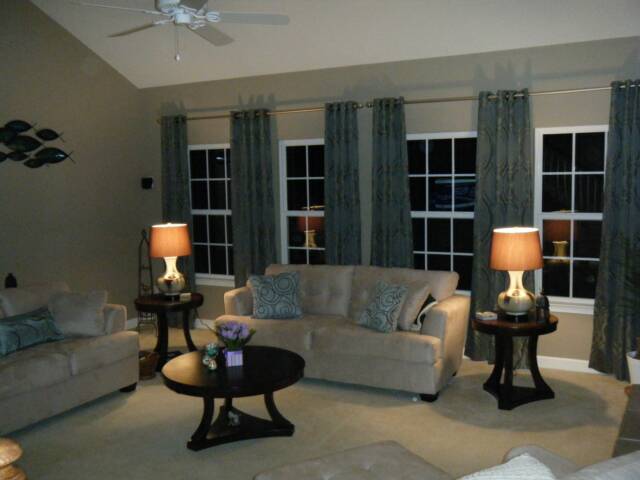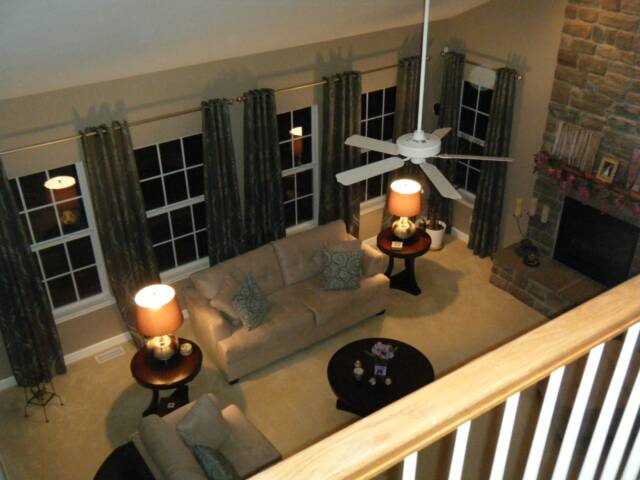 Took these at night because it took all afternoon to put up the rods

and get the wrinkles out of the new curtains...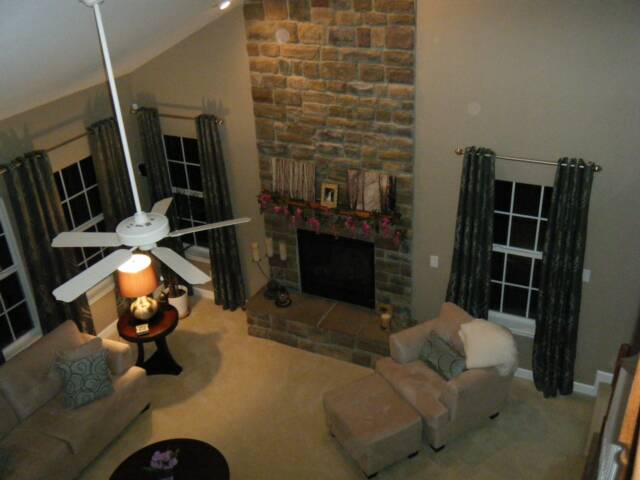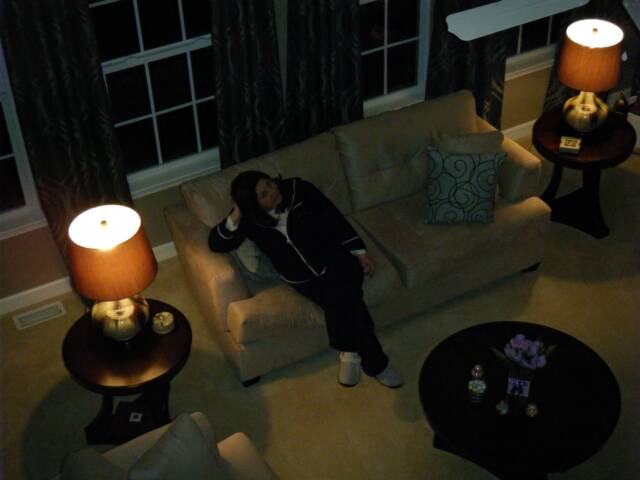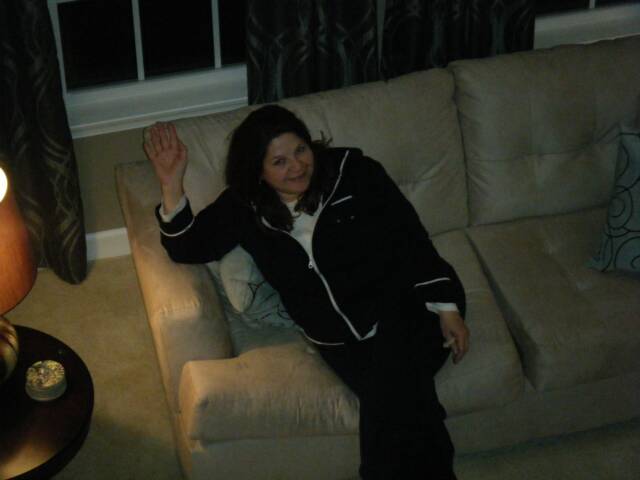 The designer admires the result :)

Photos taken Friday 04/22/11