Foundation Crack and repair - Dec 2010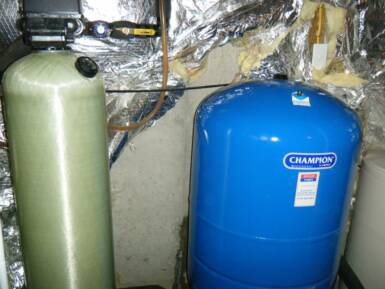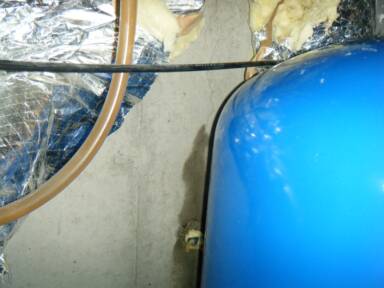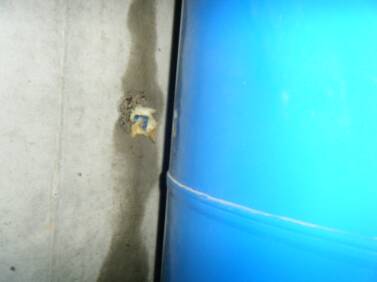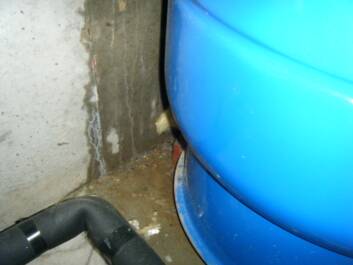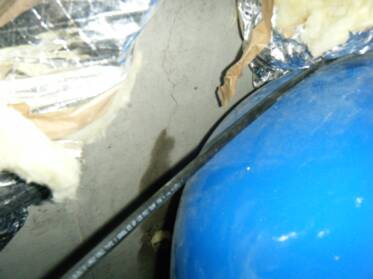 After a long sustained rain over two days, water was

observed trickling in through a crack in the foundation in the unfinished area of the basement. The crack ran right through one of the insulation mounting screws. The crack was also clearly visible from the outside, just under the Laundry room window. Appeared fairly recently, perhaps a month or two ago.

Insulation was partially removed upon first inspection. Towels used to soak up the water.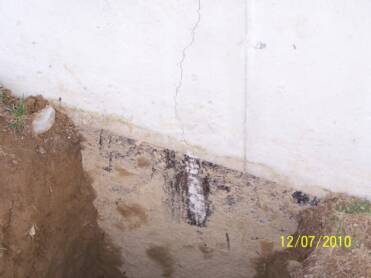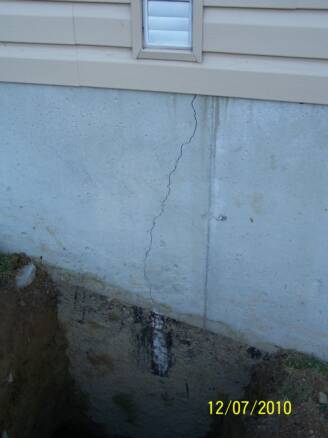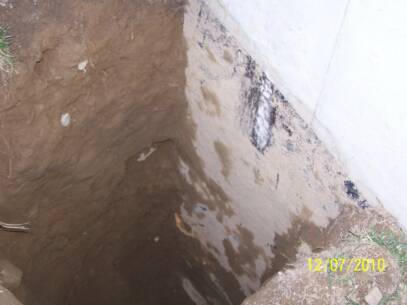 The earth was removed from the outside area, exposing the crack. Water had gotten in over the waterproofing and seeped into the crack.

On 12/08/10, the waterproofer, Dan, came and sealed up the crack from both the outside and the inside using a special material.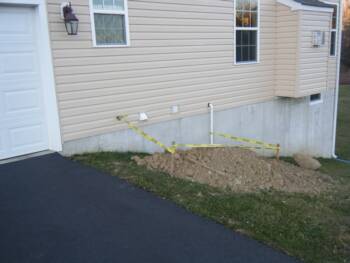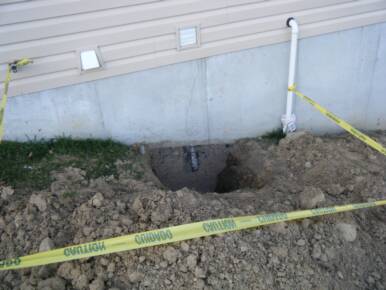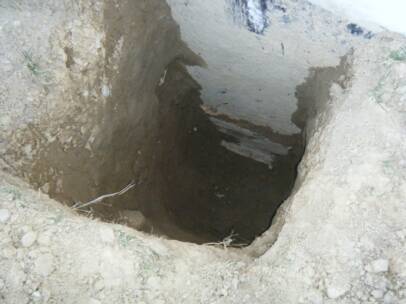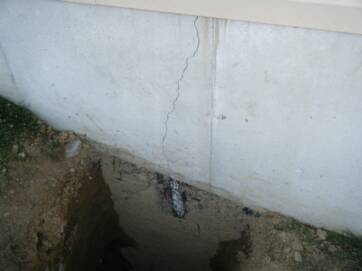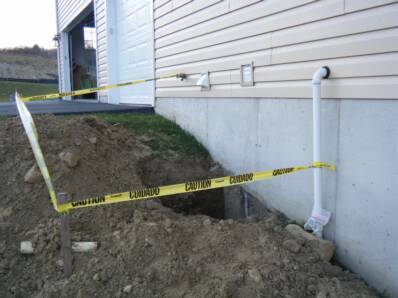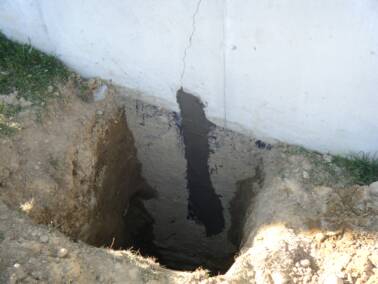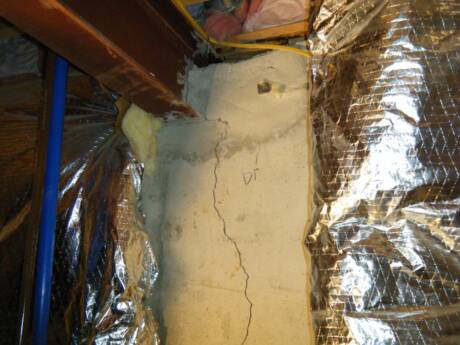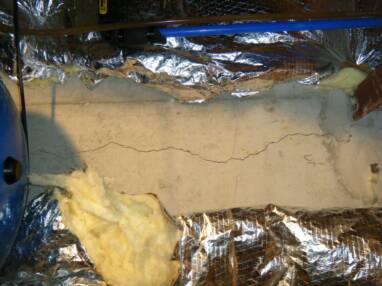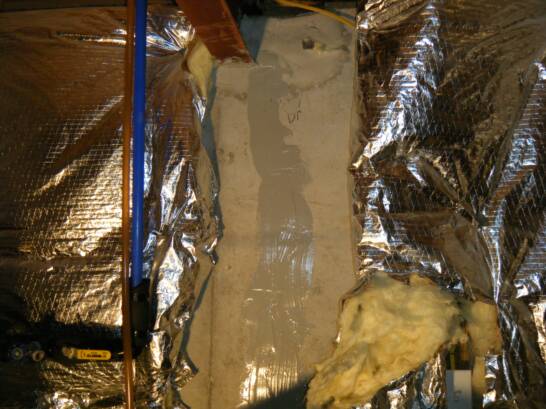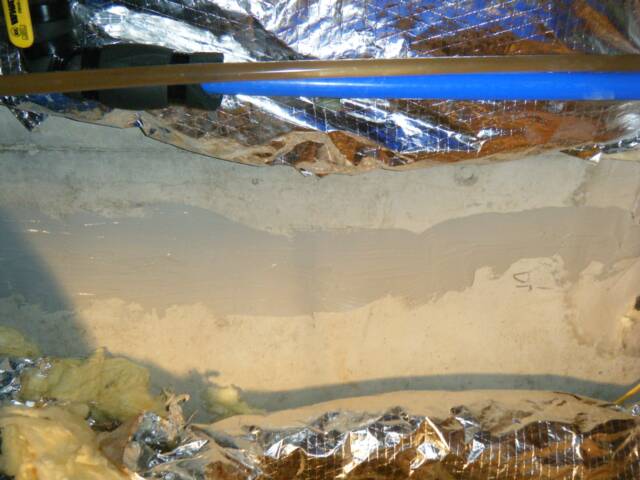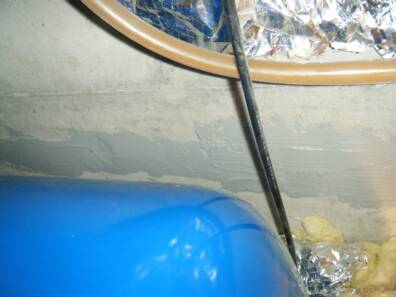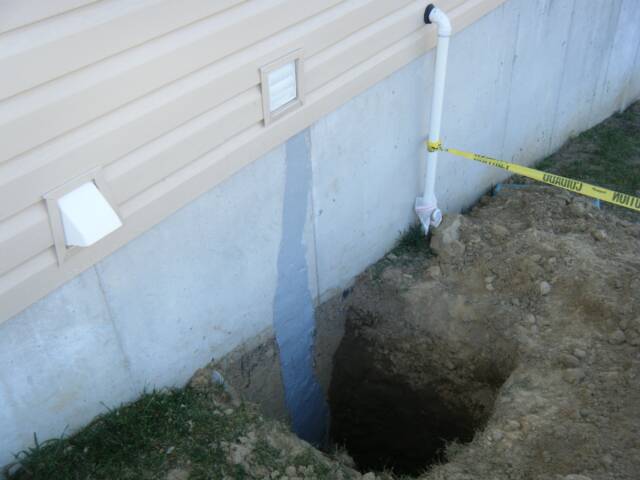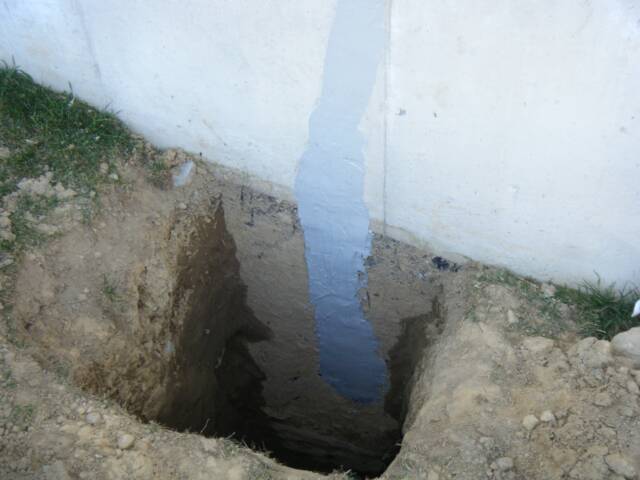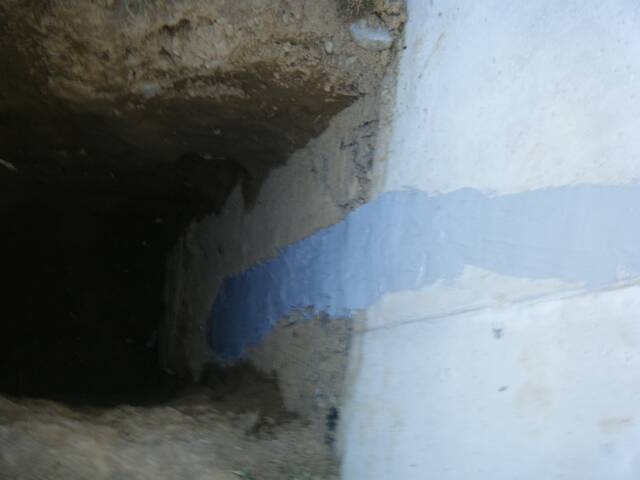 Following pictures taken on Sat. 12/11/10: